In Furrow Fertilizer Kits w/ Attached V-Slice Firming Point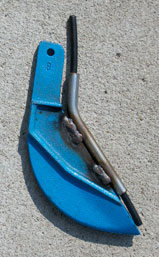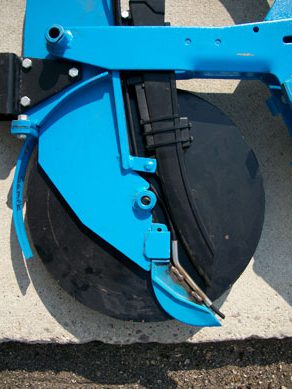 Installation Instructions for Model TT700V
Remove Depth Gauge Wheels and disc openers.
Remove factory firming point located ahead of the seed tube, and also remove the seed tube.
Install new Totally Tubular tube and firming point on row unit using the factory pin to hold in place. (see picture shown)
Run 1/4 inch line along the back side of the shaft in between the row unit and the seed tube and through the Totally Tubular tube so that it sticks out even with the tip of the firming point. (You may need to zip tie the 1/4 inch line to hold it straight and/or away from the disc blades and gauge wheels.)
Reinstall seed tube, disc openers, and gauge wheels.
Be sure to look at your planter to see which firming point you need to order, the standard type, or the V-Slice type. Part TT-700 pictures the standard firming point; part TT-700V pictures the V-Slice firming point.
Recommend replacing disc openers when you put our fertilizer tubes on.
If you'd like to add our Fertilizer Tube to your crop strategy please contact one of our dealers for assistance.