1700 Series w/XP Row Units Soybean Tube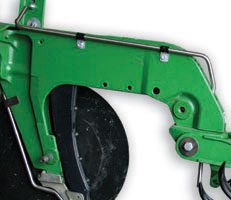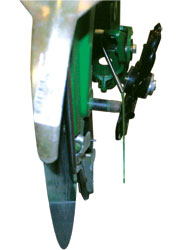 This tube applies up to 6 gallons of starter fertilizer 2 inches beside the row. Designed to be used with a spiked closing wheel to "incorporate" the fertilizer into the soil. This part only works on the John Deere 1700 series with XP row units.
​This tube runs along the top of the XP row unit and drops down right in front of the closing wheels. Mount with the two clips provided along the top of the shank as shown. 
If you'd like to add our Fertilizer Tube to your crop strategy please contact one of our dealers for assistance.